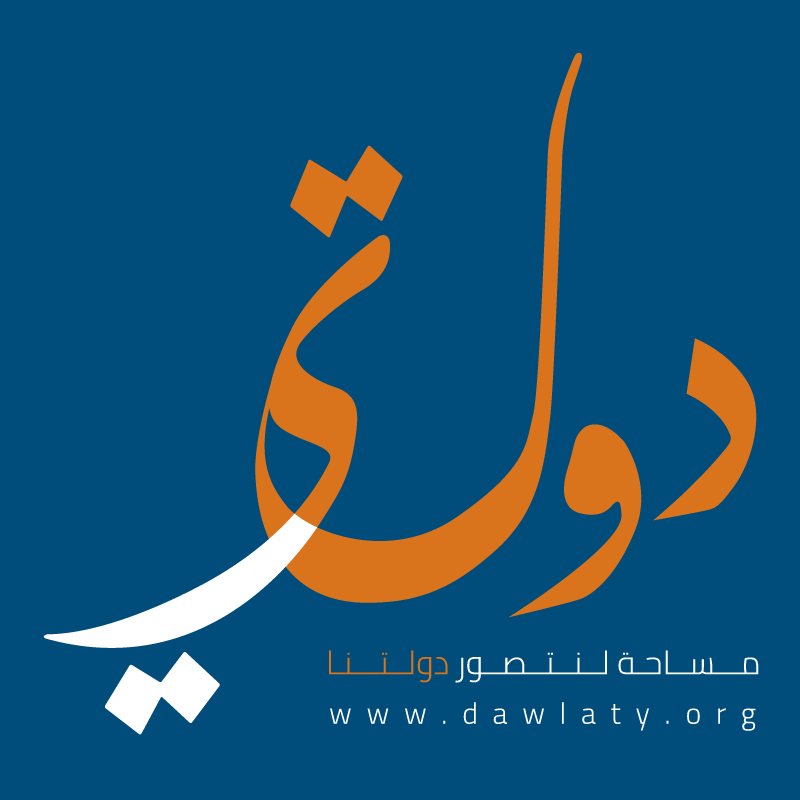 Researcher- Brussels conference consultation process
February 16, 2021
The researcher will develop a policy paper on the Brussels conference consultation process with the Syrian Civil Societies over the last 5 years (2017-2021), identify gaps in the process, and suggest recommendations on how inclusive and meaningful consultations look like from the Syrian Civil Societies point of view.

Background
Dawlaty aims to amplify the voices of civilians, marginalized communities, and victims of the Syrian conflict through civil society coalition-building across conflict lines, based on respect for human rights, justice, equality, and nonviolence.
Following donors' conferences by Kuwait and the UK for Syria, the European Union in cooperation with the United Nations has taken the lead on organizing and urging the international community to provide funding for humanitarian response for Syria and the region. As Syria has faded from the headlines, the conference has become one of the few opportunities for public messaging on Syria by Syrian civil society and international actors on humanitarian and political issues.
The conference organizers, with a lot of advocacy by Syrian civil society, have come to recognize the right of Syrians and Syrian civil society to participate in and influence deliberations on the 'Future of Syria', whether from a funding/programming aspect or on supporting the political process. So far, four Brussels conferences to support the future of Syria and the region were planned with one conducted online during the Covid-10 pandemic, and another to take place on March 29 of this year. They have all included consultation processes, however, these have shifted form and scope over the last five years.
Dawlaty and its partners will organize their advocacy efforts and work together to deliver key messages to donors and policymakers on those consultations and their different processes to include the Syrian Civil Societies over the last 5 years (2017-2021), identify gaps in the process and suggest recommendations on how an inclusive and meaningful consultations look like from the Syrian Civil Societies point of view. Dawlaty seeks a consultant to develop a policy paper (5-7 pages), gather civil society organizations experiences in this regard, and work with Dawlaty and
the Cairo Institute of Human Rights Studies, as well as their Syrian partners, on writing the paper.
Responsibilities
Suggest policy paper structure and discuss with Dawlaty and its partners
Finalize survey questions for partner organizations.
Conduct meetings with CSOs to capture experiences, best practices, key learnings and case studies and highlight them in the paper.
Work with Dawlaty's team to ensure data collection from relevant stakeholders and conduct analysis of the responses.
Conduct literature review to include relevant findings from other sources
Write the policy paper, with recommendations.
Deliverables
1- Policy Paper structure & review questionnaire (March 8th)
2-Policy Paper first draft (March 29th)
3-Finalize the paper after receiving the feedback (April 5th)
Candidate Requirements/Qualifications
● Strong experience in advocacy, including experience in developing policy papers.
● Experience working in armed conflict settings, particularly with CSOs, vulnerable groups and cross conflict border contexts.
● Knowledge of the Syrian context
● Excellent written and oral communication skills in English and Arabic Further Details
● Dawlaty is committed to achieving workforce diversity in terms of gender, nationality, and culture. Individuals from minority groups, persons with disabilities, women, and individuals of Syrian nationality are equally encouraged to apply. All applications will be treated with the strictest confidence.
● Dawlaty does not tolerate sexual exploitation and abuse, any kind of
harassment, including sexual harassment, and discrimination. Dawlaty is also committed to maintaining a safe and secure working environment. All selected candidates will, therefore, undergo reference and background checks. All selected candidates are requested to collaborate in providing
requested information if needed.

Timeframe
For a period of 5-6 weeks (Starting from the second week of March 2021). Selection Process Qualified candidates are encouraged to apply.
Only Short-listed candidates will be contacted within a period of two weeks after the deadline.
A CV, relevant previous work examples. including full contact information and two references.
Financial proposal, using the below format per deliverables and timelines,
Financial Proposal Format:
Note: Applications with no financial offer will not be considered. Applications should be sent to, jobs@dawlaty.org by 28th of Feb 2021 and should include the following subject heading in their email communication "Researcher 2021".
*Note: Due to the low-profile activities, shortlisted candidates are required to provide us with personal security references. *