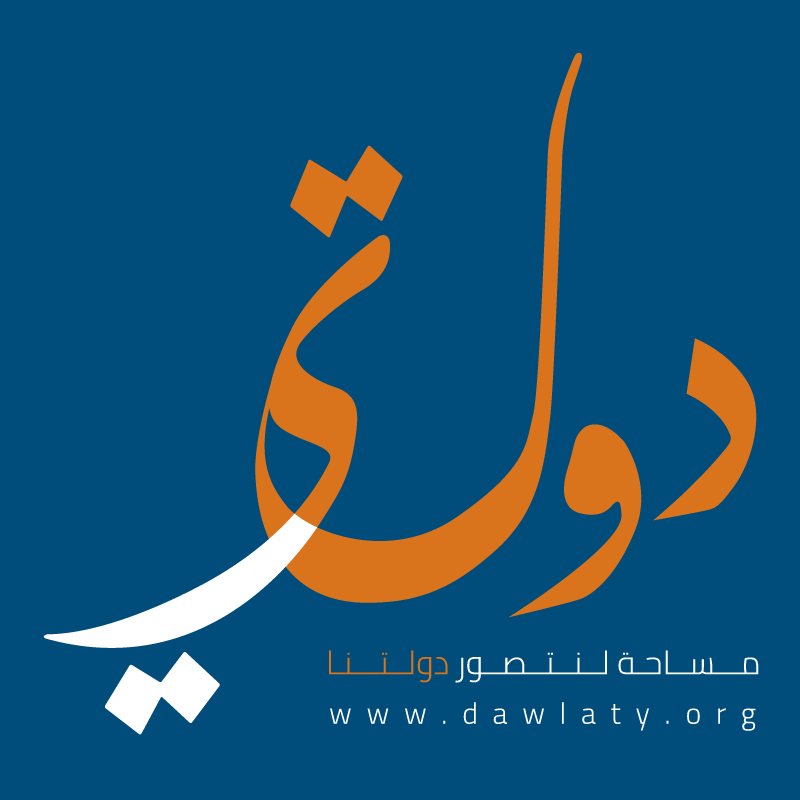 Researcher- Challenges Facing the Advocacy Efforts in Syria
June 16, 2021
The researcher will develop a policy paper on the challenges facing civil society organizations in Syria while leading advocacy efforts and campaigns at the national level and how these challenges affect their ability to reach the international level. The policy brief will identify the gaps in the advocacy process led by local civil society organizations in Syria and the most critical challenges of this process.
Background
Campaigning and advocacy are the main methods used by the Syrian activists and civil societies to implement their vision and move forward in achieving their goals in a collaborative way.
Dawlaty has been working with Syrian civil society in Syria across the country to engage in a participatory policy approach. This allowed Dawlaty to not only support local advocacy targets led by local initiatives but also to lead and inform more global advocacy activities. Throughout our engagement with partners in Syria, we identified many challenges facing their advocacy efforts, the most important of which is the continuation of the war in Syria. In addition, Syrian organizations across the country are working in areas controlled by different military forces which imposed additional challenges like isolating the different areas from each other and not being able to form a unified network where the civil society organizations could coordinate and join their efforts to advocate for their priorities and needs. We have also identified the lack of opportunities and platforms for grassroot organizations to reach the decision and policy makers as these platforms are only accessible by a small number of Syrian civil societies while the grassroot organizations are struggling to deliver their voices. Capacity is also a limitation for the local initiatives' involvement in international advocacy opportunities. All these reasons resulted in leaving the advocacy efforts trapped on the local level without having the opportunity to take it to the international level which reduces the chance of reaching any tangible changes.
There is a need to understand the weaknesses and strengths of the advocacy methods used by the Syrian civil society organizations in Syria, which practices were successful, what are the lessons learned and how we could benefit from the success and the failure to deliver change.
Responsibilities
Suggest policy paper structure and discuss with Dawlaty and its partners
Finalize survey & interviews questions for partner organizations.
Conduct meetings with CSOs to capture experiences, best practices, key learnings and case studies and highlight them in the paper.
Work with Dawlaty's team to ensure data collection from relevant stakeholders and conduct analysis of the responses.
Conduct literature review to include relevant findings from other sources
Write the policy paper, with recommendations.
Deliverables
Paper structure & review questionnaire (July 1st)
List of questions for individual interviews (July 1st)
Paper first draft (18 th – July)
Finalize the paper after receiving the feedback (25th – July)
Candidate Requirements/Qualifications
Strong experience in advocacy, including experience in developing policy papers.
Experience working in armed conflict settings, particularly with CSOs, vulnerable groups and cross conflict border contexts.
Knowledge of the Syrian context
Excellent written and oral communication skills in English and Arabic
Further Details
Dawlaty is committed to achieving workforce diversity in terms of gender, nationality, and culture. Individuals from minority groups, persons with disabilities, women, and individuals of Syrian nationality are equally encouraged to apply. All applications will be treated with the strictest confidence.
Dawlaty does not tolerate sexual exploitation and abuse, any kind of harassment, including sexual harassment, and discrimination. Dawlaty is also committed to maintaining a safe and secure working environment. All selected candidates will, therefore, undergo reference and background checks. All selected candidates are requested to collaborate in providing requested information if needed.
Selection Process
Qualified candidates are encouraged to apply, by sending the following applications:
A CV, must include two employment references, and full contact information.
Relevant previous work examples.
Applicants should include the following subject heading in their email communication "Researcher 2021" and sending via email address jobs@dawlaty.org by 27th June 2021. Only Short-listed candidates will be contacted within a period of two weeks after the deadline.